My Dying Bride es una banda de Death/Doom Metal (principalmente solo Doom Metal pero muchas de sus canciones son Death/Doom) Formada en Halifax, Inglaterra en 1990.

La Banda es una de las pioneras del llamado Gothic Metal aunque el sonido no es tal ligero como el de las bandas de ese tipo.

Los discos que recomiendo son: "For Lies I Sire", "Songs Of Darkness, Words Of Light", "The Angel And The Dark River", "The DreadFul Hours", "The Light At The End Of The World" y "Turn Loose The Swans" sin ningun orden en especial.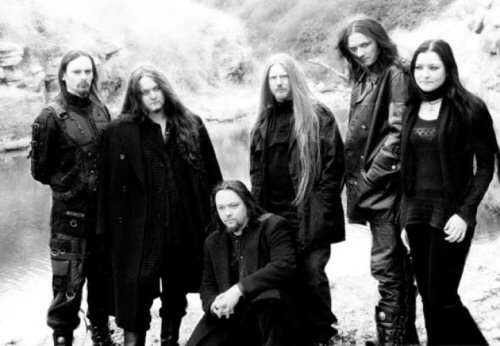 God Is Alone (1991)
Symphonaire Infernus et Spera Empyrium (1992)
As the Flower Withers (1992)
Turn Loose the Swans (1993)
The Angel and the Dark River (1995)
Like Gods of the Sun (1996)
34.788%...Complete (1998)
The Light at the End of the World (1999)
The Dreadful Hours (2001)
Songs of Darkness, Words of Light (2004)
A Line of Deathless Kings (2006)
For Lies I Sire (2009)